Keum-Boo, October 2017
This title refers to a new series of work in which I used the Keum-Boo technique in some of the pieces. Keum-Boo, which literally means 'attached gold', is an ancient Korean process of applying thin 24ct gold foil by heat bonding to the surface of another metal - in my case Argentium silver.
I have been attracted to this technique in my search for an environmentally friendly alternative for gold-plating. (Read more about my thoughts on the environment in my news section.)
I have also been experimenting with new braiding patterns and am very pleased with my new necklaces. I recently also had a new addition to my workshop - a new Marudai (see picture above) - the braiding stand on which I make the braids. It was lovingly made to my specifications by Michael Williams in Sheffield. The top 'mirror' is made from Sycamore, hand-polished (not varnished!) to such a degree that it literally is like a mirror, which is necessary for the silk threads not to catch on the wood fibres.
Black and white silk braided Necklace with Argentium silver pendant and 24ct gold Keum-Boo detail. Length 62 cm. (HBM076, © 2017)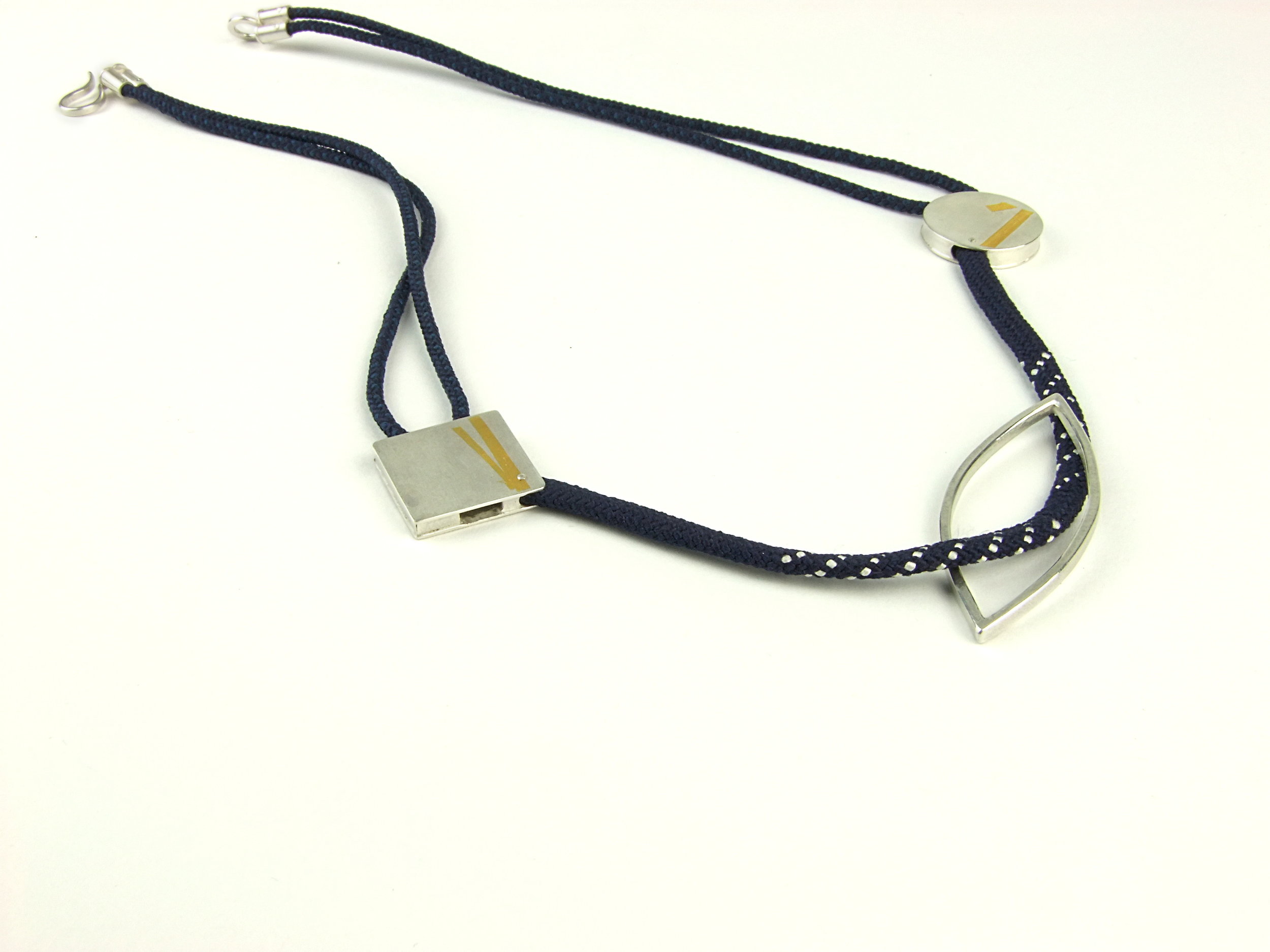 Dark blue and white silk braided Necklace; with Argentium silver & 24ct gold Keum-Boo elements and removable pendant. Length 47 cm. (HBM079, © 2017)
Dark blue and white silk braided adjustable Necklace; with Argentium silver & 24ct gold Keum-Boo elements and pendant. Length 72 cm. (HBM080, © 2017)
Argentium silver round domed ring with 24ct yellow gold Keum-Boo detail. (HBM077C ©, 2017)
Argentium silver round domed ring with 24ct yellow gold Keum-Boo detail. (HBM077B ©, 2017)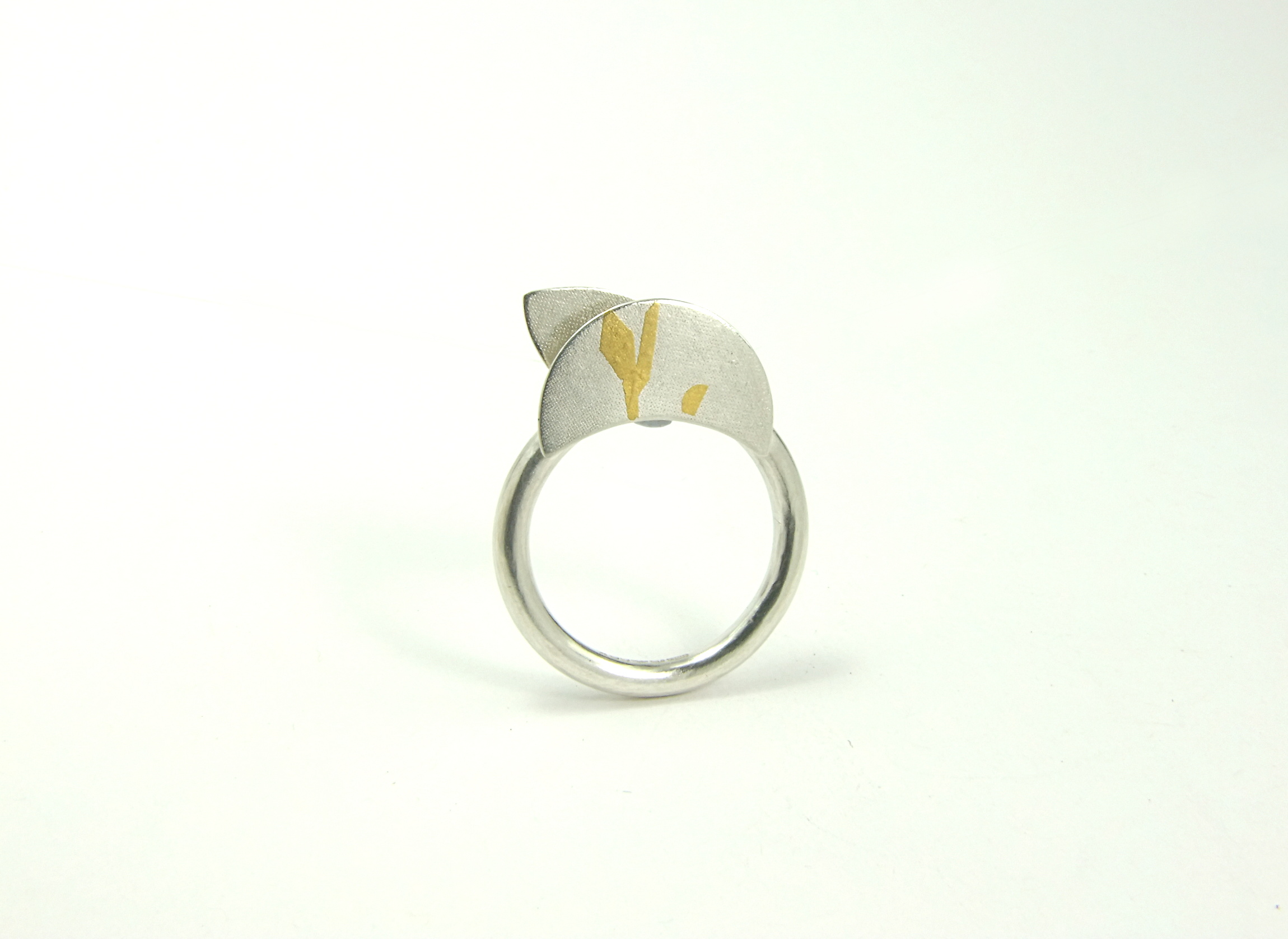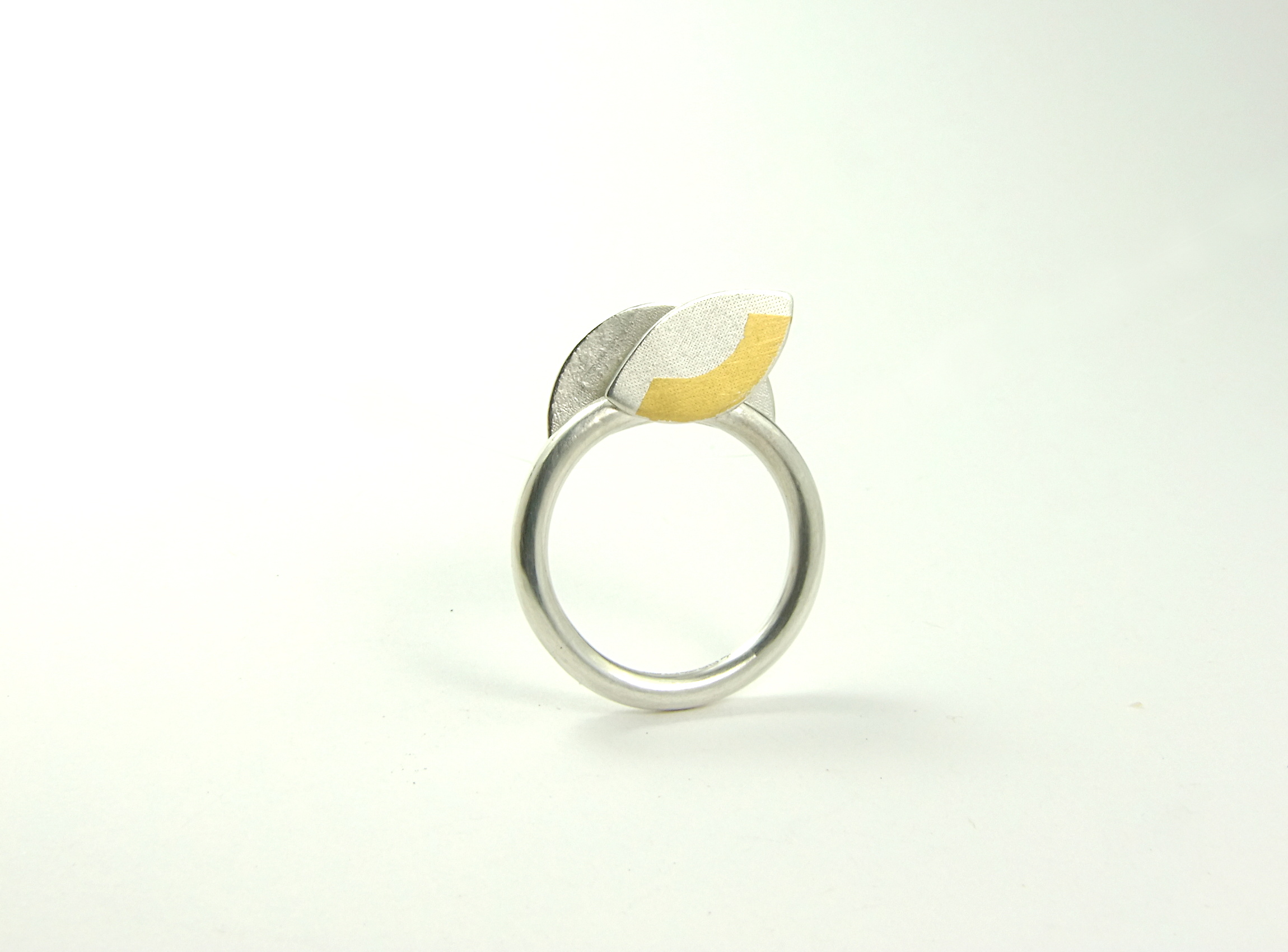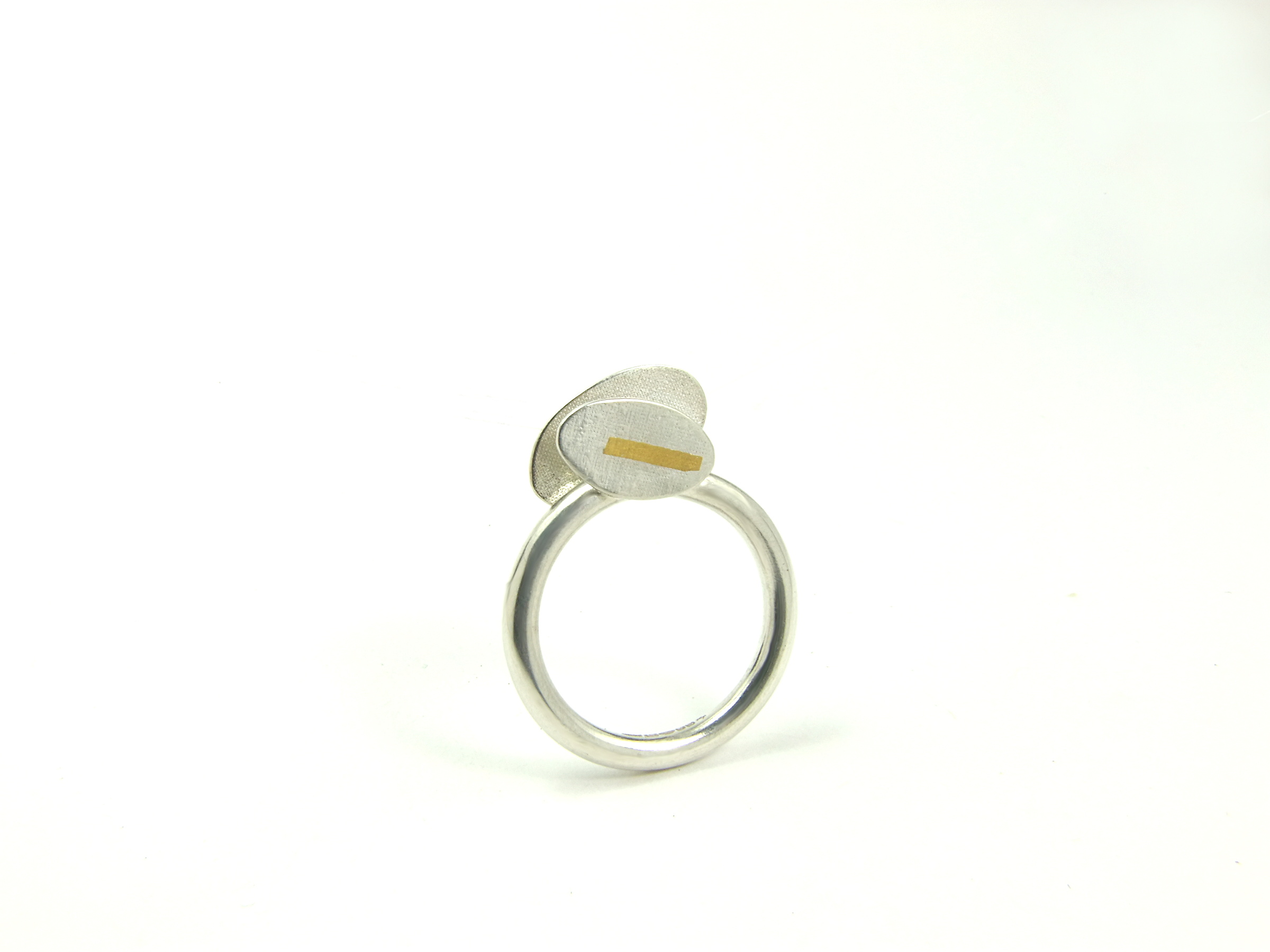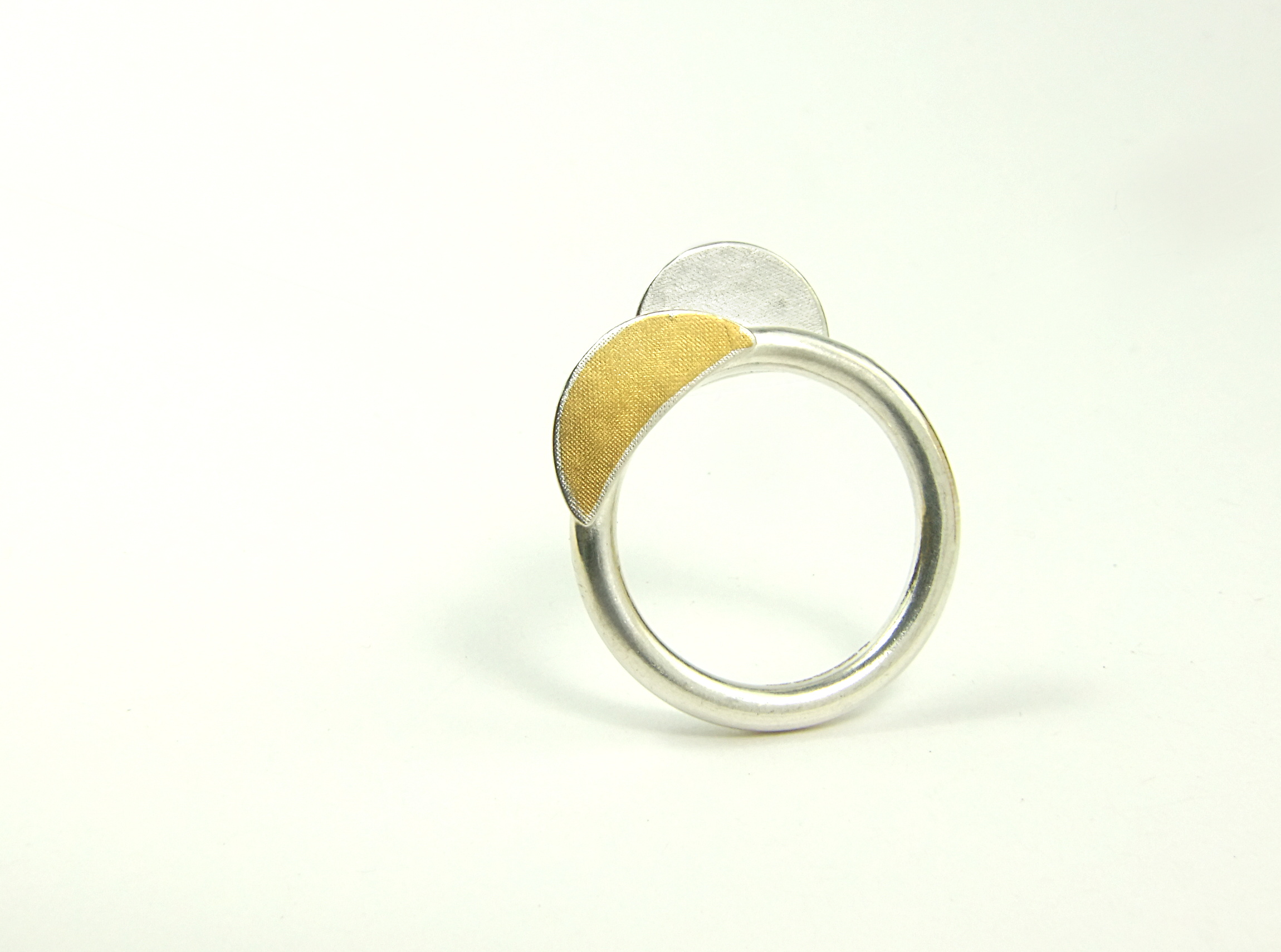 Series of Argentium silver rings with different 24ct yellow gold Keum-boo detail on front and back of ring. (HBM067D,E,F,G,H,J; © 2017)
Argentium silver textured and layered square and round ring with partially oxidized surface. (HBM077D ©, 2017)
Argentium silver square layered & textured ring. (HBM077A ©, 2017)
Earrings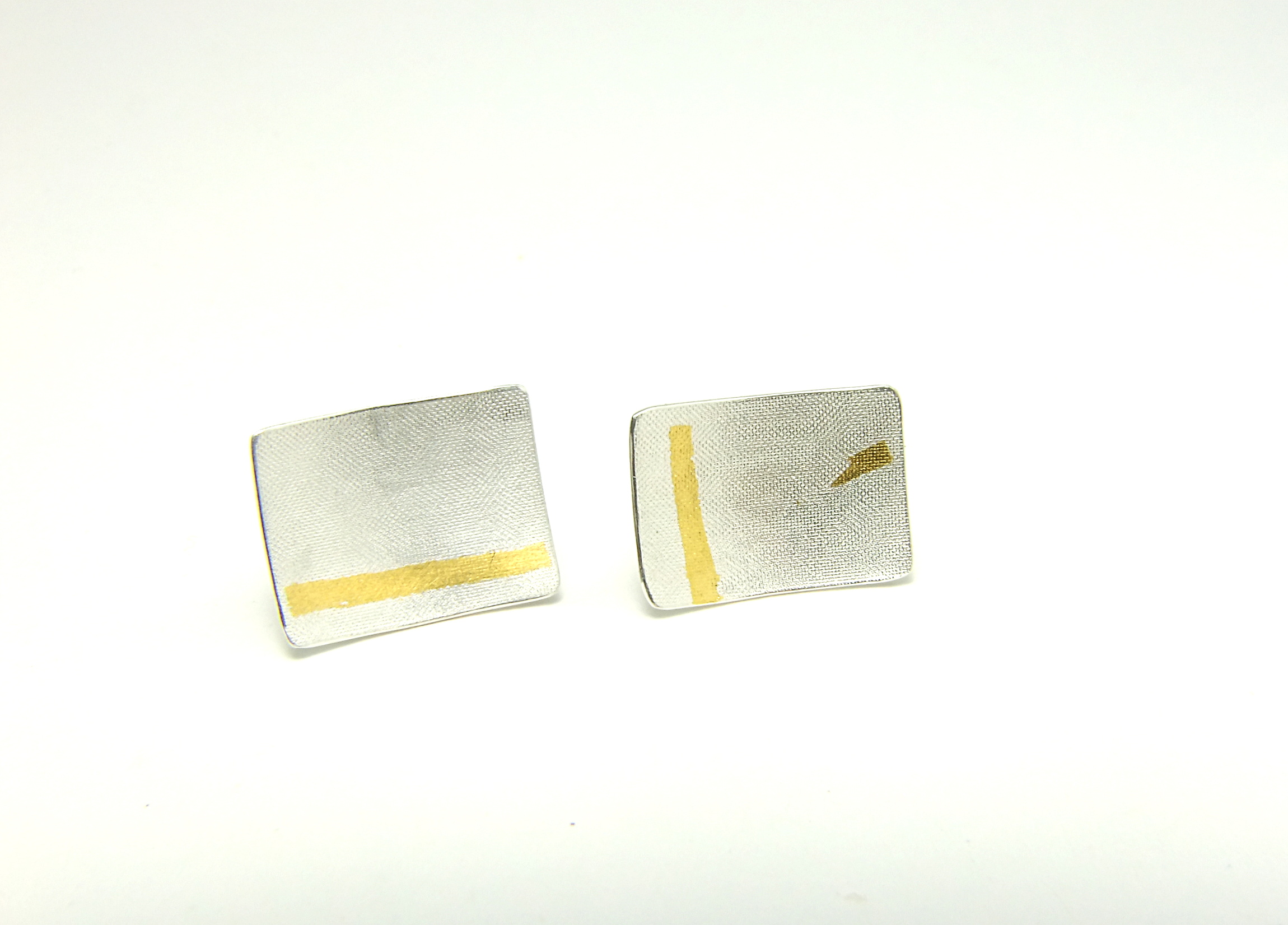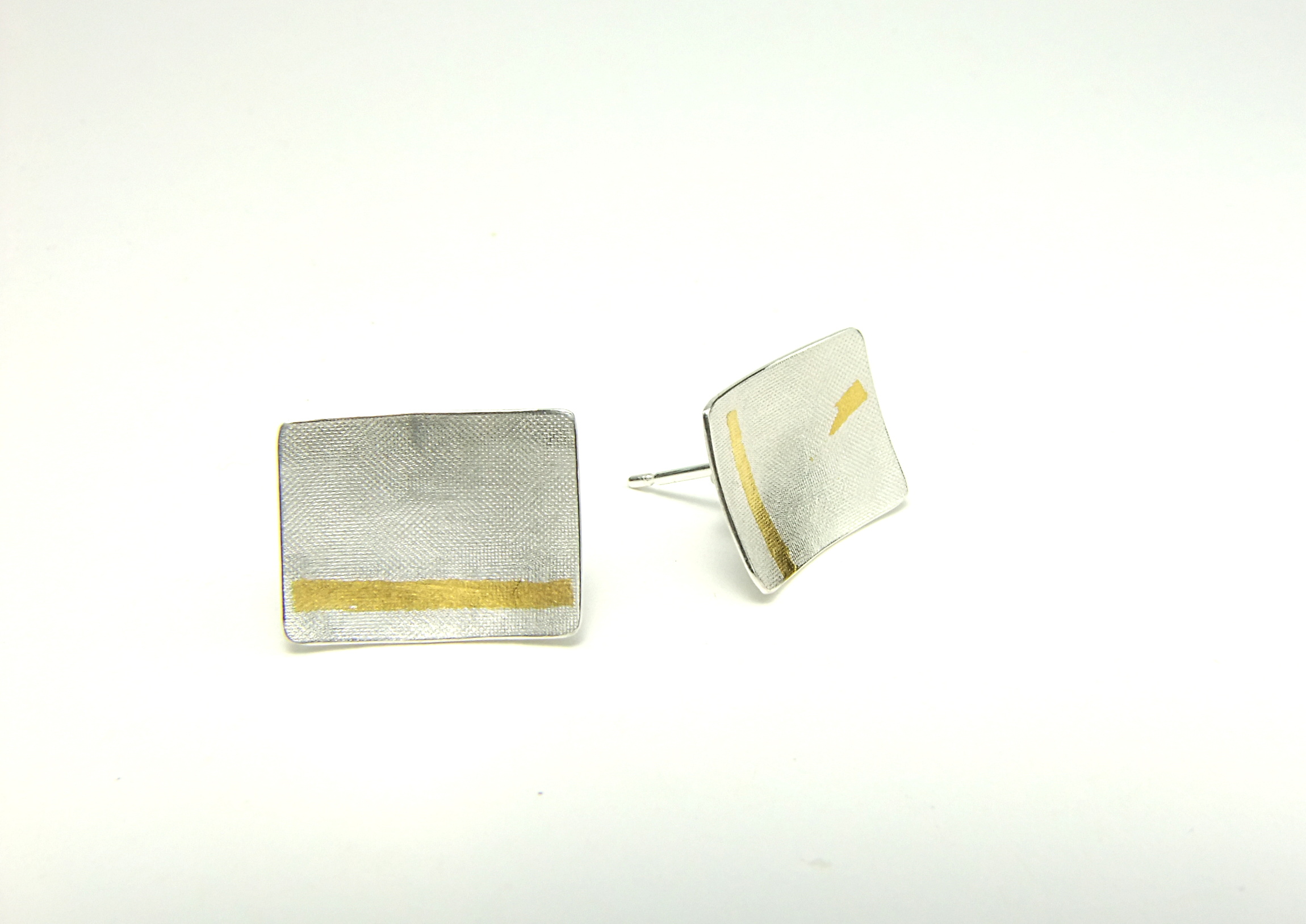 Ear studs in Argentium silver and with 24ct yellow gold Keum-Boo detail. (HBM078A, B ©, 2017)
Three different pairs of ear studs in layered and textured Argentium silver. (HBM078C, D, E, © 2017)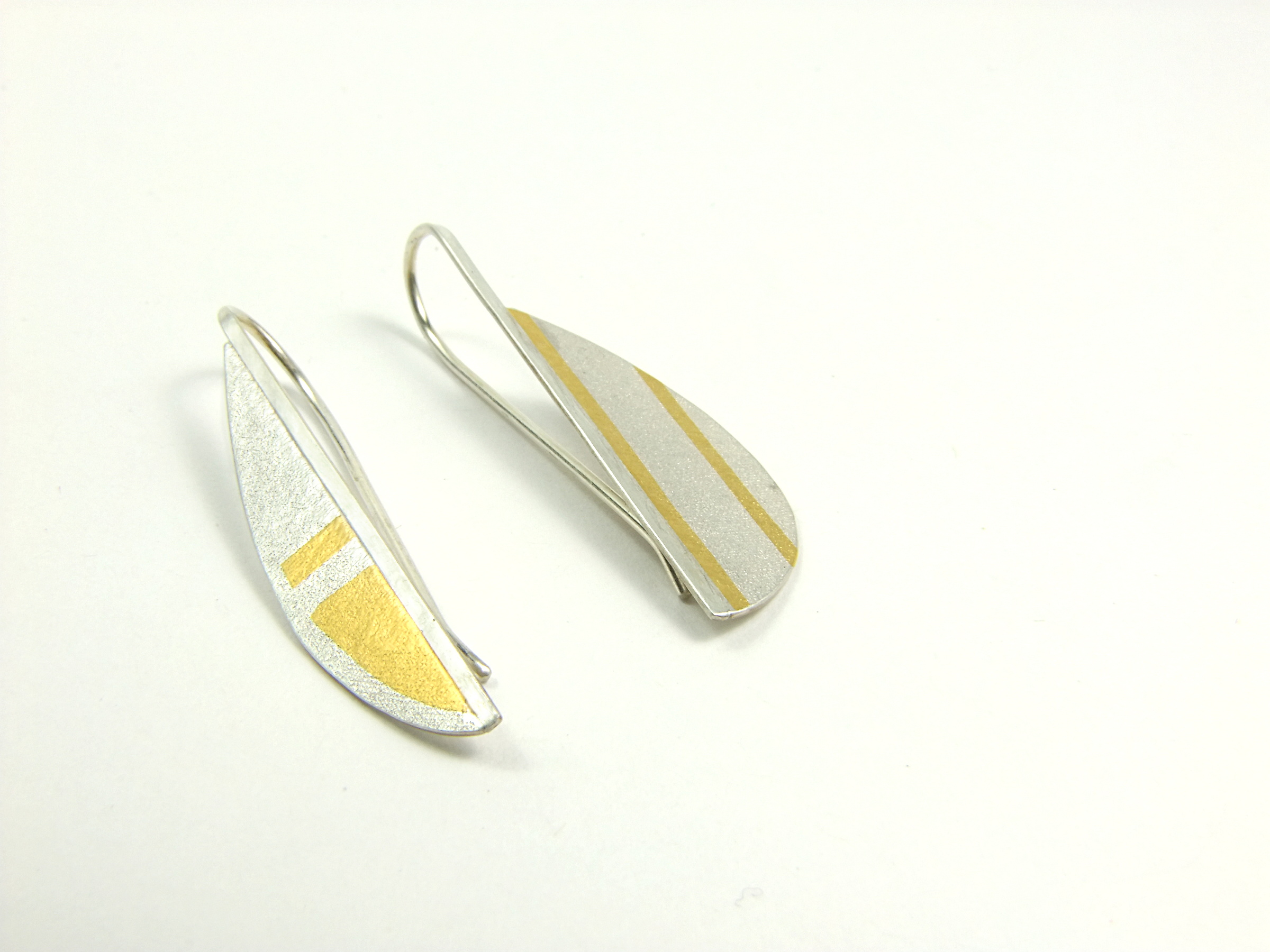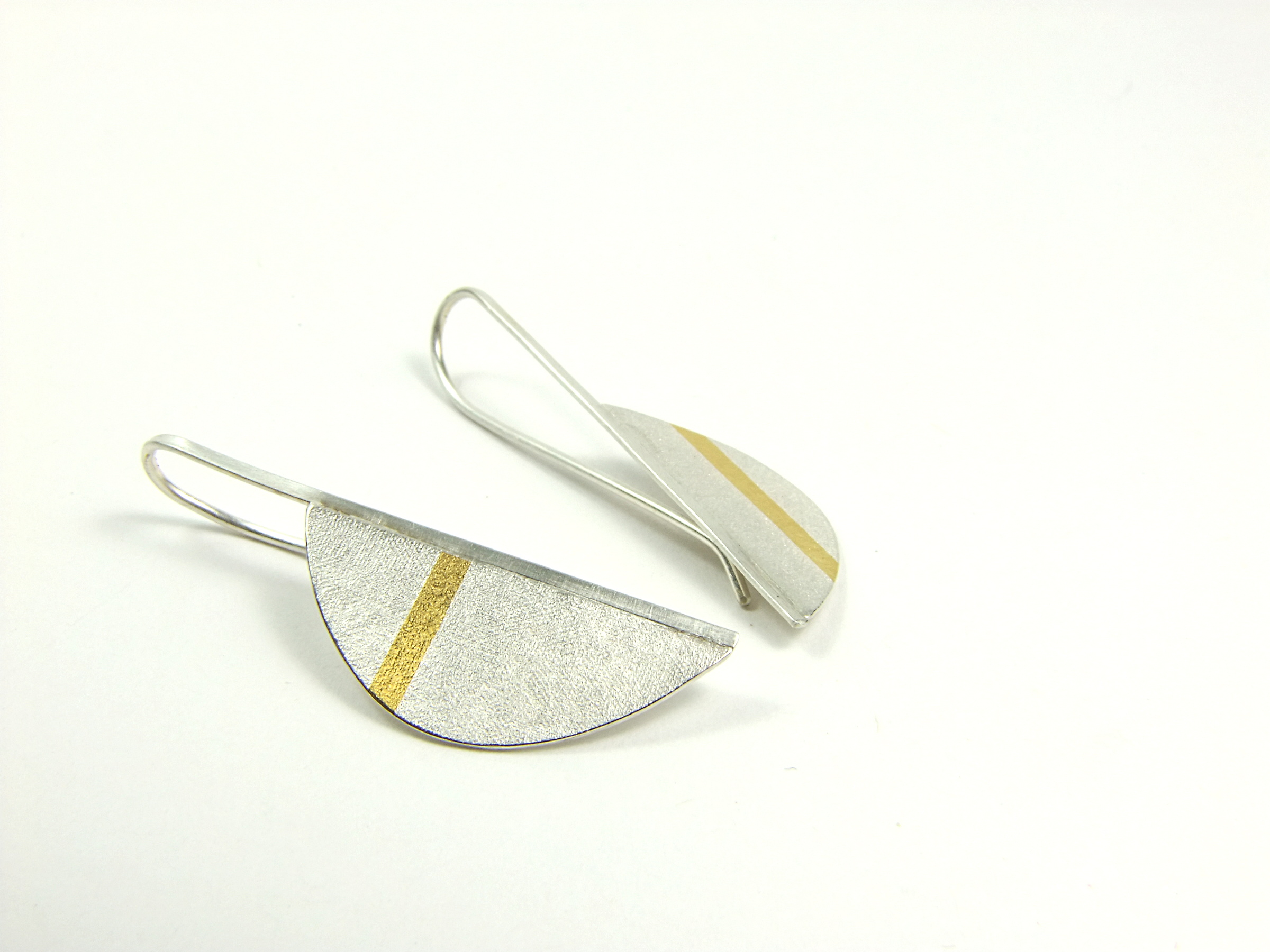 Long Argentium silver earrings with 24ct yellow gold Keum-Boo patterns. (HBM073A, B, C, D, E; ©2017)